Milk is for babies. When you grow up you have to drink beer.
~ Arnold Schwarzenegger
Do you know that today is Beer Lover's Day? Every 7th of September is dedicated to the different types of beer and the beer lovers. Nothing like enjoying a delicious fresh beer. With Belgium as the perfect beer country we are blessed as Belgians.

Before the beer comes to the table, the bottle literally travels a long way, and then we mean the large conveyor belts of the bottling line. To make your production lubricated, Tensio introduced the TENSAGLIDE DRY.

Tensaglide Dry is a ready-to-use conveyor belt lubricant of the dry type suitable and safe for consumption in the food and beverage industry. In addition to the lubricant, it also contains detergents that keep the chains in optimal condition.
Tensalide Dry is fogged undiluted by an automatic dosing system. The solution is unique because it contains no silicon and therefor easily rinsed with water. This reduces the cleaning and maintenance time, means a saving on electricity and water consumption and increases the general hygiene of the chain plates and guides.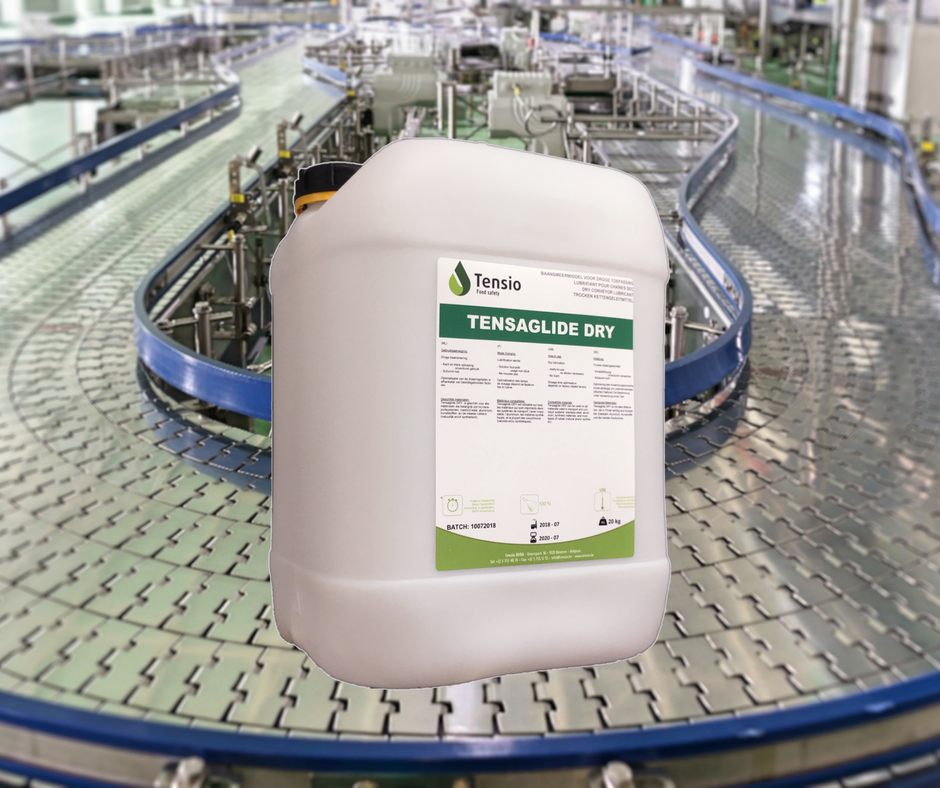 The original and still the main function of the lubricant is the prevention of friction between conveyor and packaging. With the time and the diversification of the industrial technologies the use was widened. Now it also serves to protect against wear, corrosion, oxidation, contamination and degradation by food, beverage, water or steam.
The ecological aspect is also noteworthy. Tensaglide Dry is amine free, which means that the impact on the environment is lower compared to the lubricants of the wet type.
Given the multifunctional character of Tensaglide DRY, it is particularly suitable for all materials that are important for transport systems: stainless steel (min. quality DIN 1.4301 = AISE 304), aluminium, plastics and natural and synthetic rubbers. It also qualifies for stainless steel and plastic barrels, as well as for barrels with rubber parts. Also suitable for any packaging from can, glass to PET bottles.

The product is intended for professional use only.
Let your customers enjoy the little pleasures of life in all safety. Cheers!

>> Ask your price offer today.